Ghosts
When I go to Whole Foods, I park on a side street so I can visit this little cat who greets grocery store visitors. Next to his house, a man moved out and has left a few odd things on the porch, this doll head being one of them. Upon closer inspection, she has massive holes on the underside of her face. It's one of those strange things you really want to take home, but fear that she will come alive because you stole her from the house she has known for so long.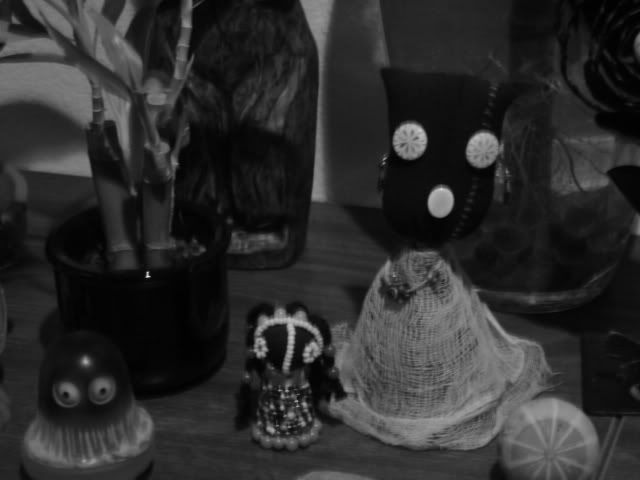 These are ghosts that reside on a table in my apartment. They live amongst the plants.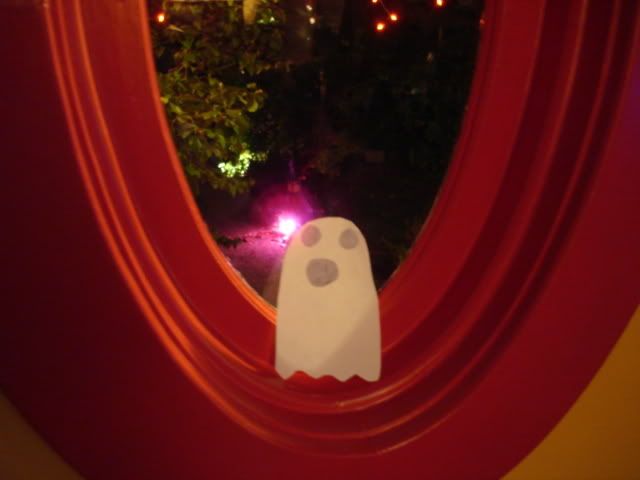 This is a little ghost made by Max Woodring. So cute!